If you are an aspiring jewellery artist or entrepreneur, sourcing for high-quality materials may be one of your biggest challenges when setting up your own business. With nearly four decades of experience within the jewellery industry in Singapore, we have put together this guide to help our students and any aspiring jewellery artisans make informed decisions when procuring their jewellery supplies and tools.
4 main ways to acquire your jewellery supplies:
You can watch the video version above, otherwise, please continue reading: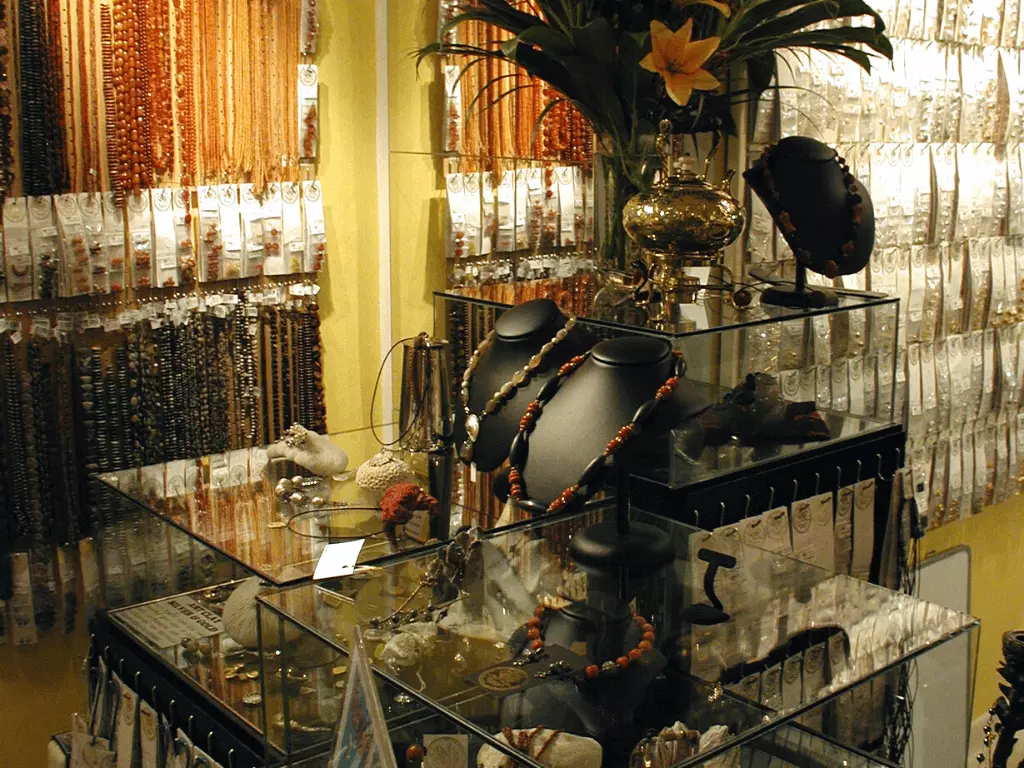 Purchasing locally from brick-and-mortar stores allows you to see the quality of the products before you purchase. You may also receive useful advice and recommendations from the store staff. One significant benefit to buying from a physical store is that there should be a person there you can communicate with to ask questions, provide advice and even resolve any issues, which is sometimes much more difficult to do when you are buying online. Remember to always ask what their return policies are in case you are not satisfied with the product. The more you frequent and become a valued customer for that store, you'll find that service usually improves and you will encounter less issues..
Some of these local sellers also have their own e-commerce websites – if you choose to purchase from them online, shipping will likely be faster and less costly than ordering from overseas suppliers. However, it is still important that you do some research and seek out reputable sellers in order to obtain quality products as well as reliable sales services.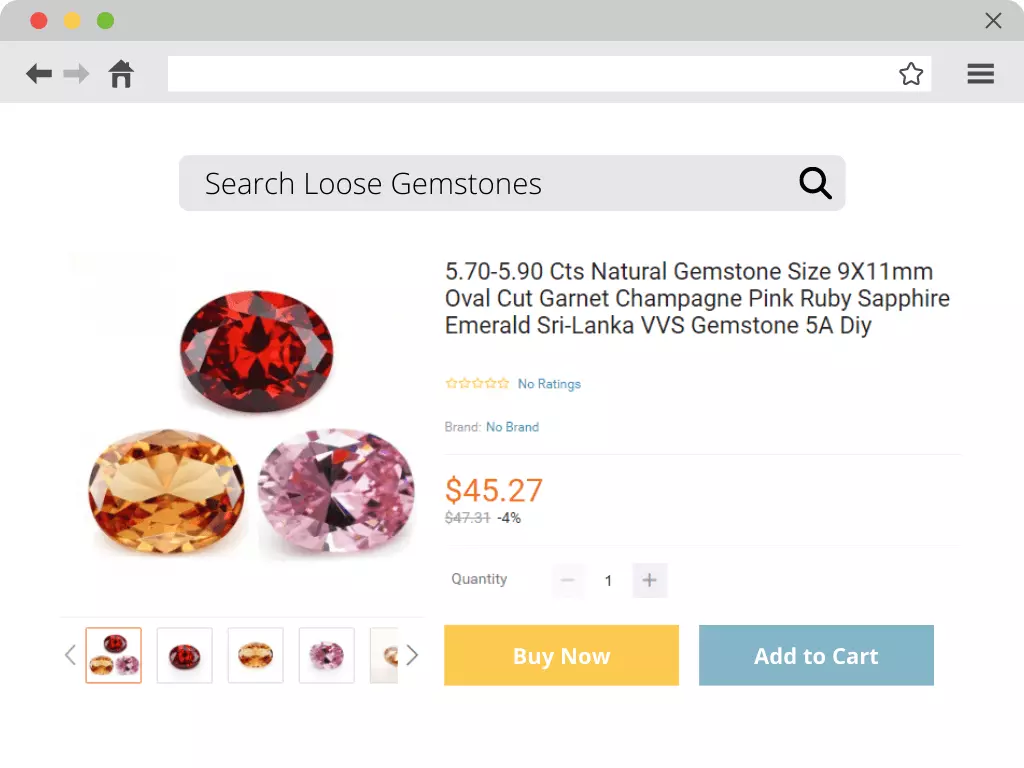 It is very important to take extra care when buying from online resellers. Most negative feedback we hear from our students about their purchase experiences come from online sellers on Carousell, or platforms such as Shopee or ezbuy.sg. Beware of online sellers who do not have legitimate businesses or reputations to maintain – they can easily make misleading claims about the quality or origin of gemstones, or offer false guarantees on expensive equipment, without having to suffer severe repercussions when that gemstone is found to be synthetic or the equipment fails. Therefore, it is crucial that you do your own careful research before making costly purchases from online resellers to avoid falling prey to fraud.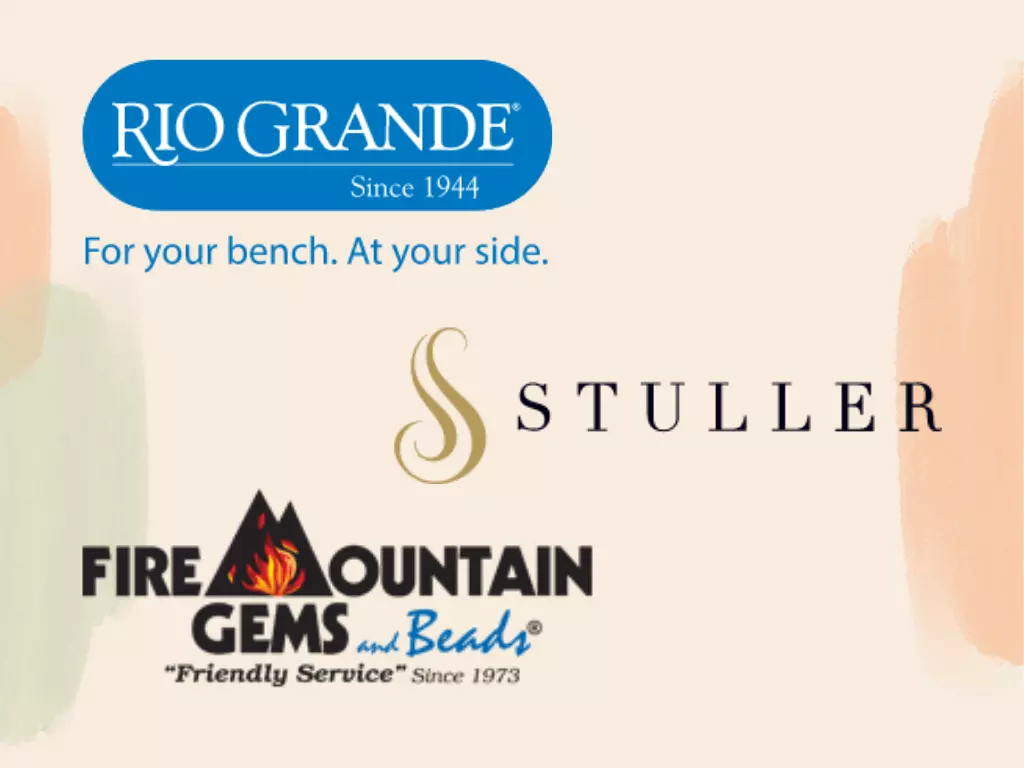 It is important to look for reputable brands. Established jewellery suppliers may be more expensive due to higher quality products and shipping costs but can provide better quality control. Furthermore, they will likely have experience packing and shipping goods safely around the world as well as provide dependable after-sales support. .
It is of course possible to find very cheap options from China through platform such as Taobao. However, expect difficulties in communication when you order, and, just like with local online marketplaces, be prepared for poor quality packaging for shipment and even poor quality control.. There are excellent sellers on these platforms, but it takes trial and error to find suppliers with good quality control, and reliable international delivery.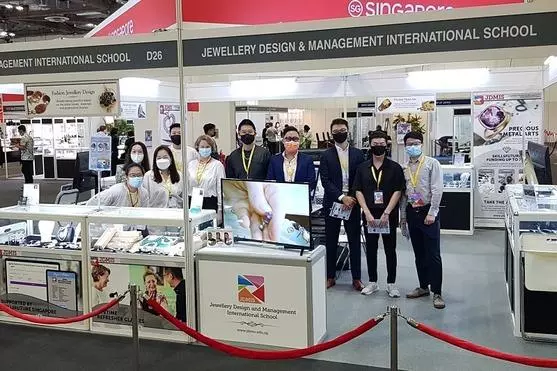 The best jewellery fairs worldwide depend entirely on what you need. If you are seeking gemstones, then Thailand is a good starting point. For component parts, gems and beads, equipment, and packaging, nothing can beat the Hong Kong Gem and Jewellery shows which now happens 4 to 5 times a year. shows have been running for more than 30 years, are well-established, and attract many reputable suppliers from all over the world. With around four days of show exhibitions and two locations, at Wan Chai Convention Centre as well as the Airport, any attendee needs to plan their route in order to make the most out of the time available.
Another excellent and well loved jewellery fair is the Tucson Gem and Jewellery Show. Running every year since 1955, this iconic fair is one of the oldest known, and attracts the best in the industry from the world over. The fair typically runs over a span of about 9 days, and whatever you are searching for can be found there – from the smallest to the largest, the most expensive to the least, the most unusual to the most common – making this one of the more exciting shows to visit in the world.
*Exciting news!*
The Jewellery & Gem World (JGW) fair is moving to Singapore, 27 to 30 September 2022!
The JGW is Asia's biggest B2B jewellery sourcing fair. From 27 to 30 September 2022, JGW Singapore offers you opportunities to find new suppliers, discover the newest jewellery products and trends, and connect with a community of jewellery enthusiasts and industry specialists, all in one location. You can expect to find diamonds, coloured gemstones, pearls, jewellery component parts, tools, equipment, display and packaging materials, as well as finished jewellery pieces that span different styles and price points.
Against the background of the global pandemic, the JGW, usually held in Hong Kong, is temporarily relocating to Singapore in 2022 to make the show more accessible to international suppliers and buyers.
For more details for the upcoming JGW Singapore, please visit their official website here.
Link: https://imjewellery.jewellerynet.com/jgwsg-introduction/
Specific recommendations for each specialisation: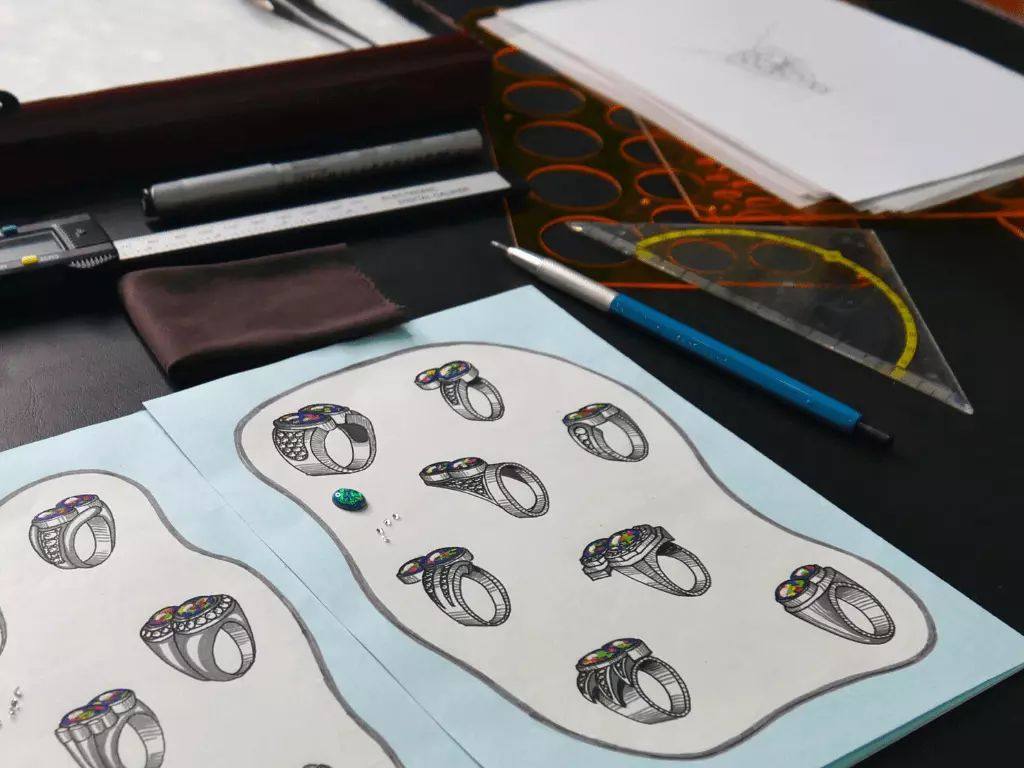 Tools and materials for classical jewellery design seem a lot more accessible than those needed for other jewellery specialisations. However, it is still important to know what kind of stationery and materials will help you be the most efficient in the design process. For example, different pencil leads are used for different drawing techniques to achieve the best results, and using the right templates will help you with accurate measurements efficiently and quickly. If, however, you are not able to obtain stationery specific for design/drafting purposes, then these supplies can be substituted with options that can easily be found in most stationery or office supplies stores.
Local Sellers (Brick & Mortar Store/Online)
Art Friend
Established in 1981, Art Friend is one of best known 'arts and crafts' supplies stores in Singapore. Offering a huge selection of supplies for craft and design categories ranging from drawing to painting to sculpting, Art Friend is worth checking out if you are looking for drafting and designing supplies. There are currently three outlets, located in Bras Basah Complex, Plaza Singapura, and Clementi Central (the biggest store out of the three). Art Friend also have an online store, and provide local (Singapore) shipping as well as overseas delivery for most items.
Website: https://artfriendonline.com/EN/OnlineUsers/Index
International
Isomars
Founded in 1959, Isomars is an Indian supplier specialising in drafting tools and 'arts & crafts' supplies. Notably, Isomars supplies tools and materials that are specific to jewellery design needs, including technical drawing pens and pencils and a wide variety of jewellery design templates for drawing different gemstone cuts and even jewellery findings. (Additionally, some of the templates are used in our New Metals 100, 200, 300 and 400 courses, and are wonderful for adding a creative flare to the New Metals projects.)
Website: https://isomarsshop.in/
Amazon
As the world's largest and most popular e-commerce site, Amazon also carries technical drafting tools and even jewellery templates and is definitely worth a try if you have specific products in mind to find.
Website: https://www.amazon.sg/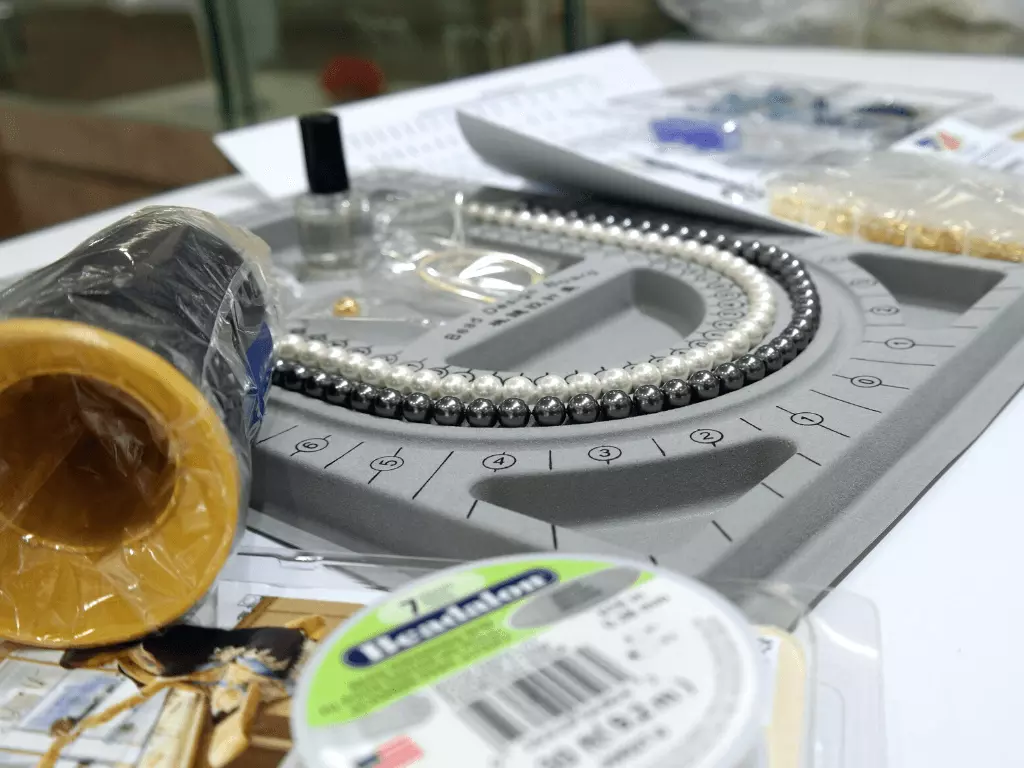 In fashion jewellery arts, we focus on fast assembling of prefabricated components using professional techniques. As such, the quality of the materials you choose for your jewellery projects is very important, as only using high-quality materials and components will result in long-lasting and high-value jewellery pieces.
Local Sellers (Brick & Mortar Store/Online)
Koi Ming Enterprises
Operating since 1991, Koi Ming Enterprises is one of Singapore's oldest sellers of jewellery handicraft materials. In addition to beads including Tensha, Fire Polish,, Japanese Metallic beads, Preciosa glass and Superduo beads, Koi Ming also offers a wide range of jewellery findings and beading materials. Koi Ming has an online store presence with free local shipping on orders above S$50.
Website: https://koiming.com/en/
Mix & Match
Mix & Match is another local retailer with a wide selection of beads, crystal products, spacers, chains, findings, and other tools and supplies. They also carry a variety of Swarovski and Preciosa products like beads and rhinestones.
Website: http://www.mix-match.com/index.html
International Sellers
Fire Mountain Gems and Beads
Based in Oregon, United States, Fire Mountain Gems was founded in 1973, and has since become a reputable beading and jewellery supply company that is known worldwide. From loose gemstones to beads to jewellery supplies like tools, wires, findings, and settings, there is a wide selection in every category to cater to different projects and crafting needs. (Many tools available for classroom use in our Metalsmithing 100 & 200, as well as New Metals 100 through 400 courses have come from this source as their variety is so much greater than most local stores. )
Website: https://www.firemountaingems.com/
Beadalon
Beadalon is another reputable jewellery supplier from the United States with more than 40 years of experience in manufacturing jewellery wires. They specialise in high-quality bead stringing wires and wire wrapping supplies, many of which are still produced in their factory in the USA to ensure premium quality. They also sell cords and stringing materials, findings, adhesives, crimps as well as other tools and materials. Website: https://www.beadalon.com/
Grand Talent
Specialising in gemstone beads, Grand Talent is a jewellery supply exporter in Hong Kong that has been in operation since 2002. Apart from a wide range of gemstone beads that include corals and freshwater pearls, Grand Talent also supplies cabochons, donuts, tumbled stones, chips, and many other jewellery components and findings.
Website: http://www.grandtalent.net/
PandaHall/Nbeads/Taobao
PandaHall is a Chinese wholesale supplier for a large variety of beads and findings, as well as other jewellery supplies. Their wide range of beads include not only the usual gemstones, glass, and crystals, but also an interesting selection of beads made from organic materials such as bone, shell and pearl, seeds, as well as wood and nut. PandaHall's website is fully translated to English, and offers international shipping.
Nbeads is another Chinese supplier associated with PandaHall that focusses on jewellery making supplies, including beads, findings, stringing materials and other tools. Like PandaHall, Nbeads' website is also available in English and offers international shipping.
Other Chinese marketplaces like TaoBao also have a huge range of products and sometimes, very low prices. These are attractive, but please take note that sometimes it may take you some trial and error before finding reliable suppliers with quality products. There can be communication issues due to language barrier, as well as ease of shipping to Singapore may also be a concern. Since most sellers do not offer international shipping or speak much English, you may have to work out how to ship your items over from China if you do not know Chinese. Sometimes the same sellers can also be found on AliExpress (at higher prices) with an English-language interface and international shipping.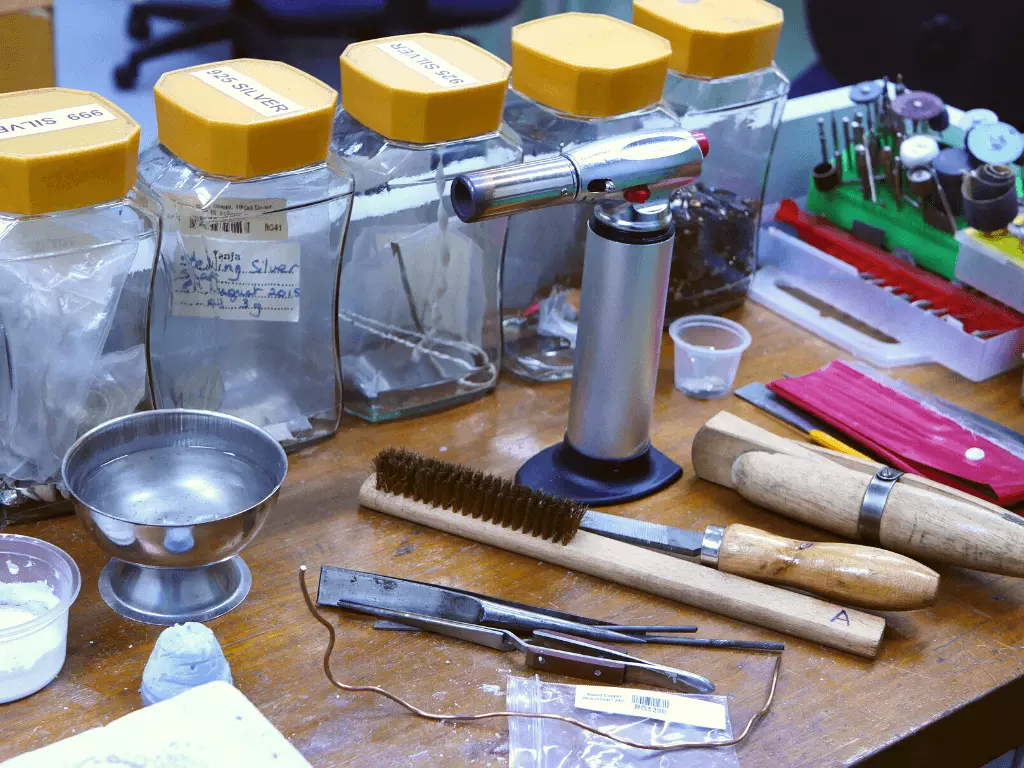 The precious metal arts encompasses both traditional metalsmithing and the modern metal clay arts. Some international suppliers like Rio Grande and Cool Tools offer a wide range of quality tools and materials for both metalsmithing and the metal clay arts, making them convenient one-stop shops for metal artists who practise both techniques.
Local Sellers (Brick & Mortar Store/Online)
Art Clay World Singapore
Art Clay World Singapore is the exclusive distributor of the Japanese brand Art Clay in Southeast Asia, supplying Art Clay brand products to metal clay artists in Singapore, Malaysia, Indonesia, and Thailand.
Apart from different types of metal clay ranging from silver to gold to copper, Art Clay World also supplies tools for shaping, firing, and polishing, as well as materials like patterns/moulds and UV resins.
Beginners of this art form who wish to experiment on their own can also opt to purchase a Starter Kit, which includes 10g of Silver Metal Clay and all the tools and equipment needed for them to create a piece of pure silver jewellery.
Art Clay World Singapore is run by the Creative Jewellery Studio, which is a subsidiary of JDMIS. Therefore, as part of JDMIS' exclusive benefits, students and graduates automatically receive discounts off various Art Clay World products such as the different types of metal clay. For more details on how to claim the discounts when purchasing Art Clay World materials, you may contact JDMIS registrar at 6221 5253.
You may use an exclusive 10% discount on selected products in the Art Clay World online store using coupon code Supget10.

Website: https://artclay.asia/
Chan Kwong Kee
Located at Lower Delta Road, Chan Kwong Kee is one of the few jewellery supply stores in Singapore that cater to the needs of metal artists. Originally based in Hong Kong, Chan Kwong Kee has been an importer and exporter of jewellery tools and materials for more than 100 years. They supply raw materials including precious metal sheets and wires, as well as a wide range of tools and equipment used for stone setting, engraving, casting, soldering, polishing, and many other techniques.
Website: http://www.ckkgroup.com/eng-html/branch.php
International Sellers
Rio Grande
With more than 75 years in the industry, Rio Grande has become the largest wholesale distributor for jewellery supplies worldwide, catering to jewellery manufacturers, schools, retailers, and jewellers.
Rio Grande supplies metals in various types (e.g. gold, silver, rose gold) and forms including wire, sheet, and metal clay, as well as a huge range of tools and equipment covering different categories like metalsmithing, the metal clay arts, metal wrapping and metal work, and even lapidary arts.
Rio Grande focusses on jewellery businesses as their primary clientele so in order to view their product catalogues that come with commercial discount, you'd need to do a company registration.
We are glad to announce that JDMIS is participating in the Rio-For-Schools programme that allows us to extend wholesale benefits to our students for a period of six months. This means that as a student/graduate of JDMIS, you'll get to enjoy wholesale prices for nearly all Rio Grande products including tools and equipment, jewellery findings, packaging supplies, and metals for six months from the date you activate your Rio Grande account with an instructor code from us. For more information on how to access this special student discount, please contact the JDMIS registrar at 6221 5253 for detail instructions.
Website: https://www.riogrande.com/
Stuller
Established in 1970, Stuller is another US-based jewellery supplier that is renowned for quality material and tools. Much like Rio Grande, Stuller offers a wide range of jewellery supplies, tools, and equipment, as well as one of the largest collections of genuine coloured gemstones in the world. Stuller does not offer metal clay-related materials and tools but their range of traditional jewellery supplies include more than 200,000 different items that should be able to meet your metal work needs.
Stuller is a supplier to jewellery retailers, manufacturers, and professionals, and only allows qualified jewellery businesses and jewellery students (from recognized institutions such as JDMIS) to set up online accounts that are required for making online purchases.
Website: https://www.stuller.com/
Cool Tools
Cool Tools is a smaller supplier that is based in the US that offers over 8,000 products for different categories such as metal clay arts, traditional metalsmithing, polymer clay arts, and enamelling.
With an impressive range of items and tools specific to the metal clay arts, Cool Tools has much to offer to metal clay artists who are looking to experiment with new products and expand their repertoire of techniques. They stock nearly every type of metal clay (i.e. pure silver, sterling silver, gold, brass, bronze, copper, iron, and steel) from different brands, and have even developed their own Cool Tools brand metal clays. Their Cool Tools brand products also include a variety of tools that were invented and created in-house to cater to the needs of jewellers.
Website: https://www.cooltools.us/
Otto Frei
Founded in the United States, Otto Frei is a supplier and wholesale distributor for precious metal jewellery findings with over 90 years of knowledge and technical expertise in the industry.
Otto Frei carries a variety of quality products and equipment sourced from countries worldwide, including Switzerland, Germany, Italy, England, Japan, France, and the United States, that covers both tradition metalsmithing and metal clay arts.
Website: https://www.ottofrei.com/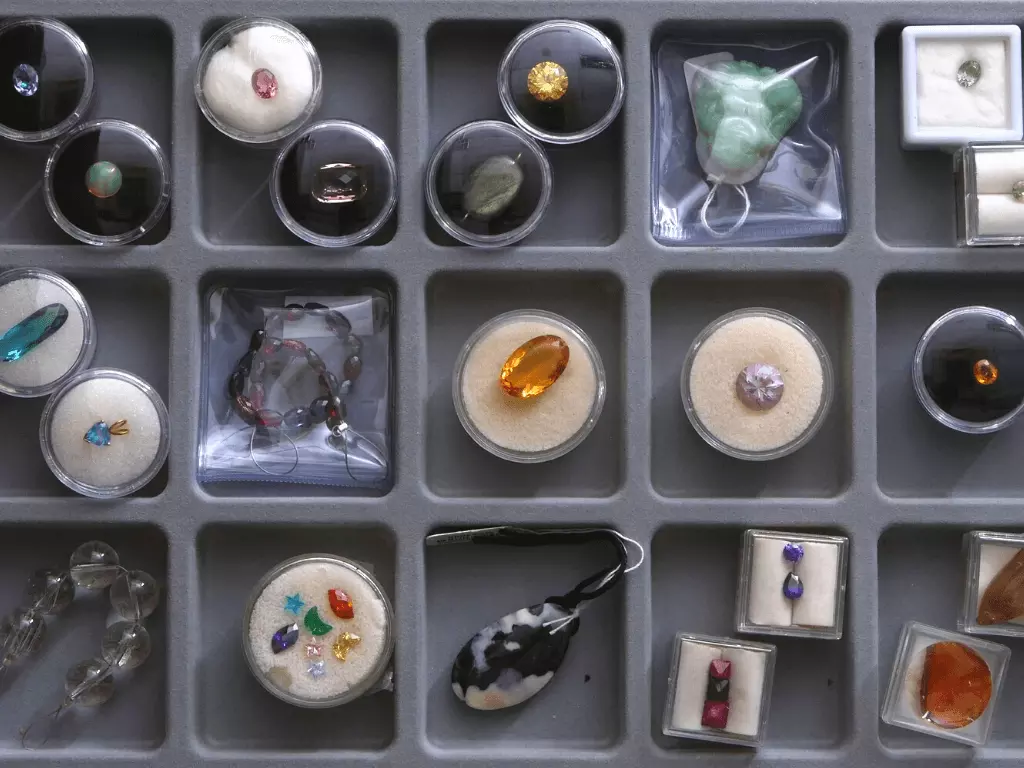 Local Sellers (Brick & Mortar Store/Online)
If you're sourcing suppliers for loose gemstones locally, a great place to visit is Golden Landmark Shopping Centre. The following companies and individuals are ones that our Dean and Founder, Tanja Sadow, has known for over a decade as clients, suppliers, and supporters of JDMIS – listed in alphabetical order.
An important thing to note: Please do remember to ask the right questions when selecting gems (especially if you are one of our graduates of the Gem and Jewellery Trade Secrets course)! Even though these are known and trusted suppliers of JDMIS, you should still be stringent with your due diligence when it comes to purchasing valuable gemstones.
AL Fine Gems (S. Bazeer)
Address: #02-17A Golden Landmark, 390 Victoria Street, Singapore 188061
Tel: 94241767
Email: This email address is being protected from spambots. You need JavaScript enabled to view it.
Shahila Gems (Ms. Kamarunnisha)
Address: #02-45 Golden Landmark, 390 Victoria Street, Singapore 188061
Tel: 98205810
Email: This email address is being protected from spambots. You need JavaScript enabled to view it.
Starlight Gems (Sultan Arifin)
Address: #02-63 Golden Landmark, 390 Victoria St, Singapore 188061
Tel: 96404902
Email: This email address is being protected from spambots. You need JavaScript enabled to view it.
International Sellers
If you're looking to purchase your loose gemstones online, Rio Grande and Stuller are two reliable suppliers with large collections of diamonds and coloured gemstones. Their collections include natural, lab-grown, and imitation gemstones in various cuts like faceted, cabochons, and even cameo carvings.
Rio Grande is accredited by the International Coloured Gemstone Association and has a team of in-house Graduate Gemmologists (accredited by GIA) to help guide your gem purchases should you have any queries. Diamonds sold by Rio Grande are also certified conflict-free and carefully selected by their gemmologists for quality. One thing to note is that in order to purchase diamonds from Rio Grande, you need to first become a Rio Grande-qualified Diamond Buyer by providing proof that you are a member of the Jewelers Board of Trade, have your own jewellery business, or are a student at a recognized jewellery school such as JDMIS.
Stuller also provides a wide range of qualities and varieties of gemstones to the trade with similarly high quality control and after-sales support. Purchasing diamonds and coloured stones from Stuller is subjected to the same condition as any other purchase on their website – only qualified businesses and jewellery students are eligible to create accounts for online purchase.
Click here to learn more about Rio Grande
Click here to learn more about Stuller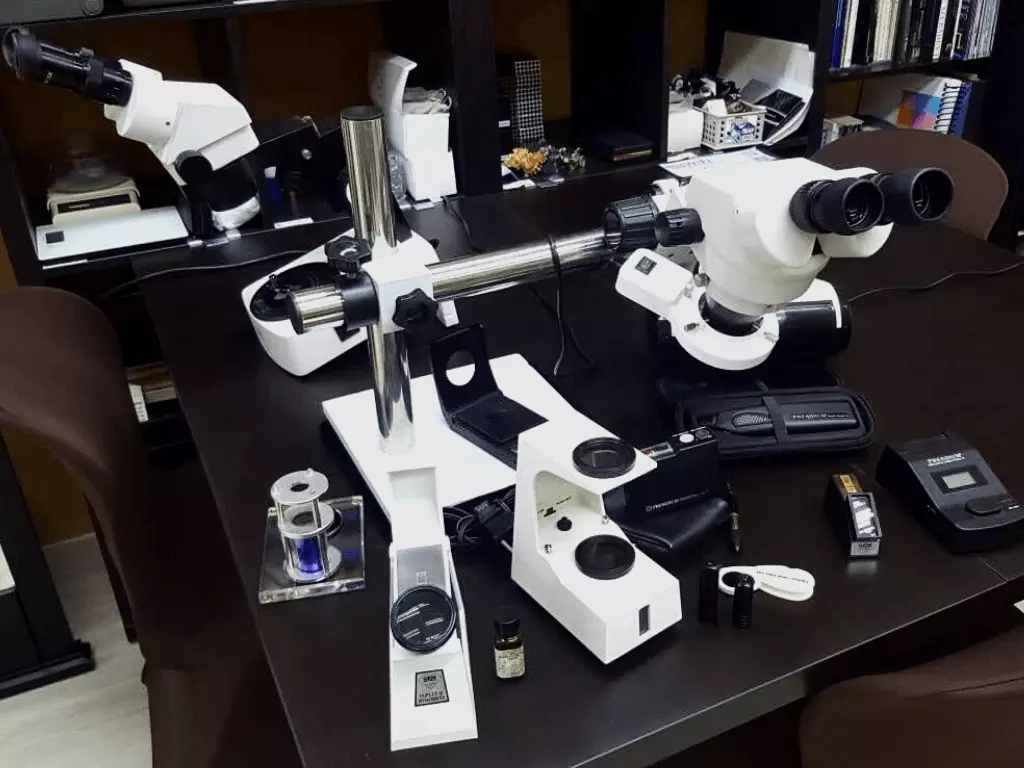 If you're looking to test your own gemstones, then there is some basic gemmological equipment that you'll need for proper gem identification. This includes loupes, refractometers, dichroscopes, spectroscopes, microscopes, polariscopes, diamond testers, filters, among others.
Local Sellers (Brick & Mortar Store/Online)
Presidium
Established in 1979, Presidium is a home-grown brand that has since become the world's leading manufacturer of gemmological instruments. Presidium's specialty lies in instruments that test and measure diamonds and coloured gemstones, and their testers are now used worldwide by gemmologists, manufacturers, appraisers, jewellers, and retailers. Their range of products include diamond & moissanite testers, synthetic diamond screeners, coloured gemstone testers, gauges, scales, and engravers.
Presidium has kindly offered an exclusive discount to all JDMIS students that will allow you to get 10% off items storewide if you make your purchases through the Presidium e-store. For more details on using the discount, please contact our JDMIS registrar.
Chan Kwong Kee
Apart from their wide range of metalsmithing supplies, Chan Kwong Kee also offers a selection of gem testing tools and equipment such as diamond holders, gem colour grading or sorting paper, as well as diamond and moissanite testers.
http://www.ckkgroup.com/eng-html/branch.php
International Sellers
Rio Grande
Rio Grande sells a wide variety of gemmological equipment, stone testers and metal testers.
Click here to learn more about Rio Grande
Stuller
Stuller carries a comprehensive range of gemmological equipment that includes various types of microscopes, diamond and gem testers, loupes of magnifiers, refractometers and polariscopes for stone grading, as well as tools such as tweezers, gem holder, and scales.
Click here to learn more about Stuller
Gain Express
Gain Express is a Hong Kong based trading company with many years of experience sourcing and distributing gemmological testing tools. They source and resell a range of gemological products at reasonable prices, and they support their customers with pre-shipment quality checks and product guarantees.
Website: https://www.gainexpress.com/
Shenzhen Fable Jewellery Technology
Shenzhen Fable is a Chinese trading company that sources and distributes gemmological equipment under its own brand name, performing quality control and providing after-sales support to buyers.
Website: https://szfable.en.alibaba.com/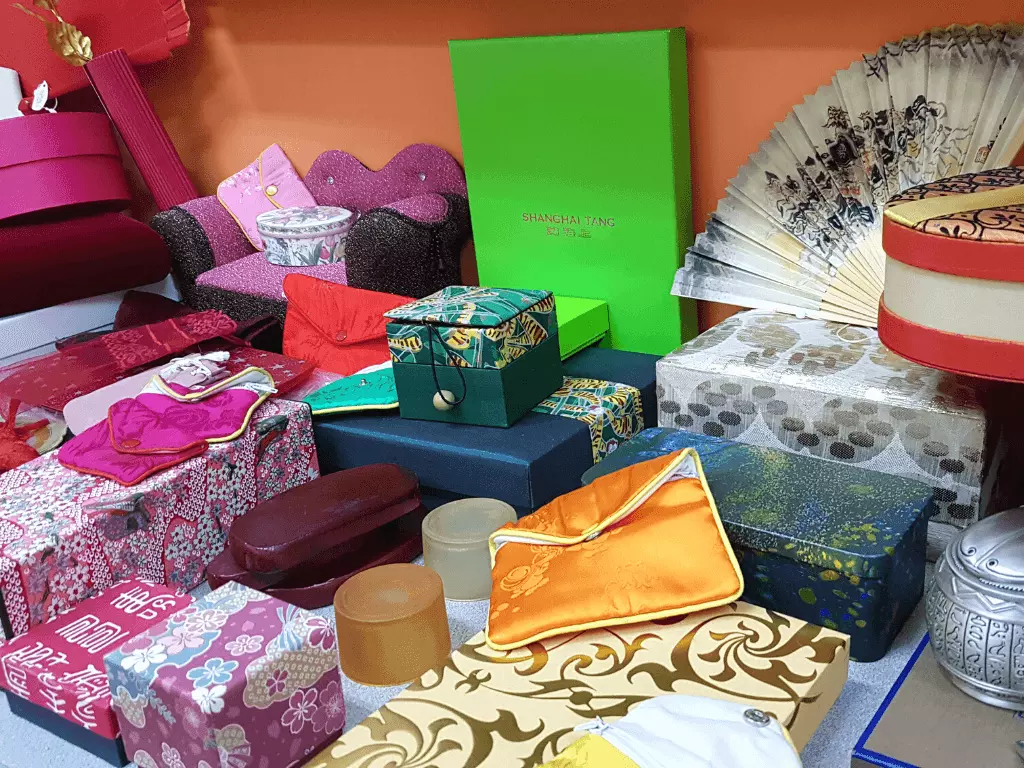 If you're setting up your own jewellery business, or designing your own jewellery lines, then proper packaging is definitely something you need to consider in order to create a professional image for your brand. Jewellery displays are also critical if you have a brick-and-mortar jewellery store, and they can be very useful in helping you take professional-looking product images of your creations.
Local Sellers (Brick & Mortar Store/Online)
Wah Yew
Located at Serangoon Road, Wah Yew specialises in display features and offers a selection of products for displaying jewellery, including bracelet displays, necklace displays, ring displays, and display stands in various colours and styles.
Website: https://www.wahyewshelving.com/
Taurus Jewellery Supplies & Trading Company
Established for more than 20 years, Taurus is a wholesaler for a wide range of jewellery display items and packaging products that include jewellery boxes, jewellery displays, jewellery tools, gift boxes, and jewellery trays. Taurus also provides customisation for jewellery boxes, showcases, and displays if you're looking to furnish your showroom.
Website: https://www.facebook.com/TJSTC/
De Icon Jewellery Box
De Icon is a manufacturer, distributor, and exporter of jewellery boxes, pouches, displays, and carrier bags, as well as watch boxes. Their showroom is located at Geylang East, where you can browse a large collection of boxes in various materials, PU displays, jewellery trays, diamond scoops and sorting trays, as well as many other display products.
Website: https://deiconjbox.com.sg/
International Sellers
Both Rio Grande and Stuller offer very large selections of both packaging supplies and jewellery displays. Their prices do not compare to China-based sources, but they provide accessible minimum order quantities, customization options and colour choices. They ship these products efficiently, too – ensuring damage in transit is minimized.
Conclusion:
Just knowing the right suppliers is just the tip of the iceberg – that alone is not sufficient if you want to become a great jeweller or jewellery entrepreneur. You will still need to possess relevant knowledge in order to help you make the right purchasing choices – for example, knowing value factors in gemmology when buying valuable gemstones, and understanding how to select the right kinds of tools, components, and materials for your fashion jewellery or metal arts projects. And above all that, you definitely need to equip yourself with the right techniques in order to fabricate jewellery pieces that are professionally finished and long-lasting.
If you're new to this industry, or are interested in learning some tips that can help you make the most out of your next gemstone purchases, why not join us for our next gem webinar? In this webinar, you'll be introduced to coloured gemstones and diamonds, as well as value factors to take note of to make the best purchases for yourself and/or your business. The webinars run on a weekly basis, so be sure to sign up and reserve a spot for yourself!
Alternatively, if you're looking to learn new skills or upgrade existing ones, JDMIS has courses in different jewellery specialisations, including fashion jewellery arts, metalsmithing, new metals arts, as well as classical design and digital design, so that you can equip yourself with the techniques to make the best use of your jewellery supplies.
Tanja M. Sadow G.J.G.
Dean and founder of the Jewellery Design and Management International School