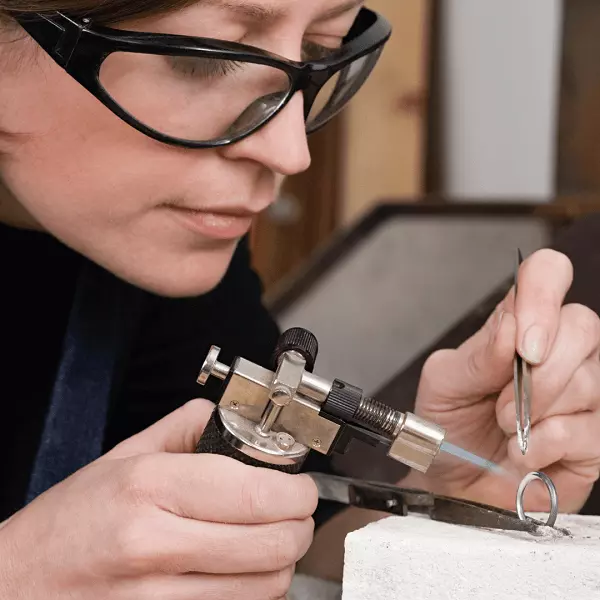 A silversmith or jewellery silversmith is a skilled artisan who makes professional jewellery from precious metals (mainly silver), and gems, using metalsmithing techniques and tools. Depending on his skillset, the silversmith can run his own business, making and selling jewellery himself or simply work as a freelancer who makes commissioned pieces for other jewellery businesses.
Metalsmithing and New Metals are currently two main specialisations to get started in jewellery manufacturing and become a skilled metalsmith. What are the main differences between these unique courses, and what can you expect to produce if you become proficient in these skills? Read more below to find out!
What is Traditional Metalsmithing?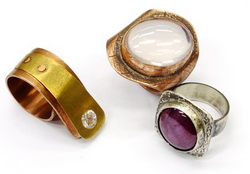 Traditional metalsmithing has its roots in ancient times. Some techniques invented thousands of years ago are still in use today; others have been refined and modernized to improve efficiency, ease and quality. Traditional metalsmiths typically require more time to learn the intricate skills needed as well as more time practice and perfect their technique.
Using traditional techniques, however, is very rewarding and provides very few limitations – with the same skills being transferable to work with a wide range of metals such a brass, bronze, copper, sterling silver, argentium, gold and more! Metalsmiths can choose to purchase metals in sheet or wire form, or even melt down their own scrap or unwanted jewellery to produce something new and creative!
Above: Watch a short video of Tanja Sadow, JDMIS' Dean, demonstrating making a silver ring using intermediate metalsmithing techniques
Getting started in metalsmithing is not easy: you need the right tools, the right materials, and, of course the right instructors and mentors to help you succeed. One the most popular courses at JDMIS provides both context and practice for the most widely used traditional jewellery metalsmithing techniques with FUN and satisfying projects!
When you take part in Metalsmithing certification in JDMIS, you join a small group of up to 8 other artists to learn about the various types of metals and their different properties and practice techniques ranging from rolling, sawing and forming metals to soldering, cold joining, machine polishing and more! Courses at JDMIS include not only the best jewellery training in the region, but also the materials and tools you will need to practice your craft. At the end of the course, you take home your tools ensuring you the skill, confidence and means to put your learning to good use!
What is New Metal Technology?
For 5000 years, metal craftsmen have toiled untold hours to produce their jewellery creations... Today, new and beginner-friendly Metal Technologies such as Metal Clay from Japan allow you unlimited creative expression using stunning high-quality metal jewellery without the need for factory equipment or expensive tools!
Why 'new' metals? The metals used are the same as those found in any jewellery, but the 'new' part comes from their preparation. New metal techniques take advantage of new developments in powder metallurgy – the science of powdered metals. Instead of melting, hammering and sawing metals, artists using this new technology start with a super-fine micron-scale metal powder, mixed with special organic binders and water. The result? A flexible, malleable material that can be moulded like clay and then 'sintered' or fused into solid metal.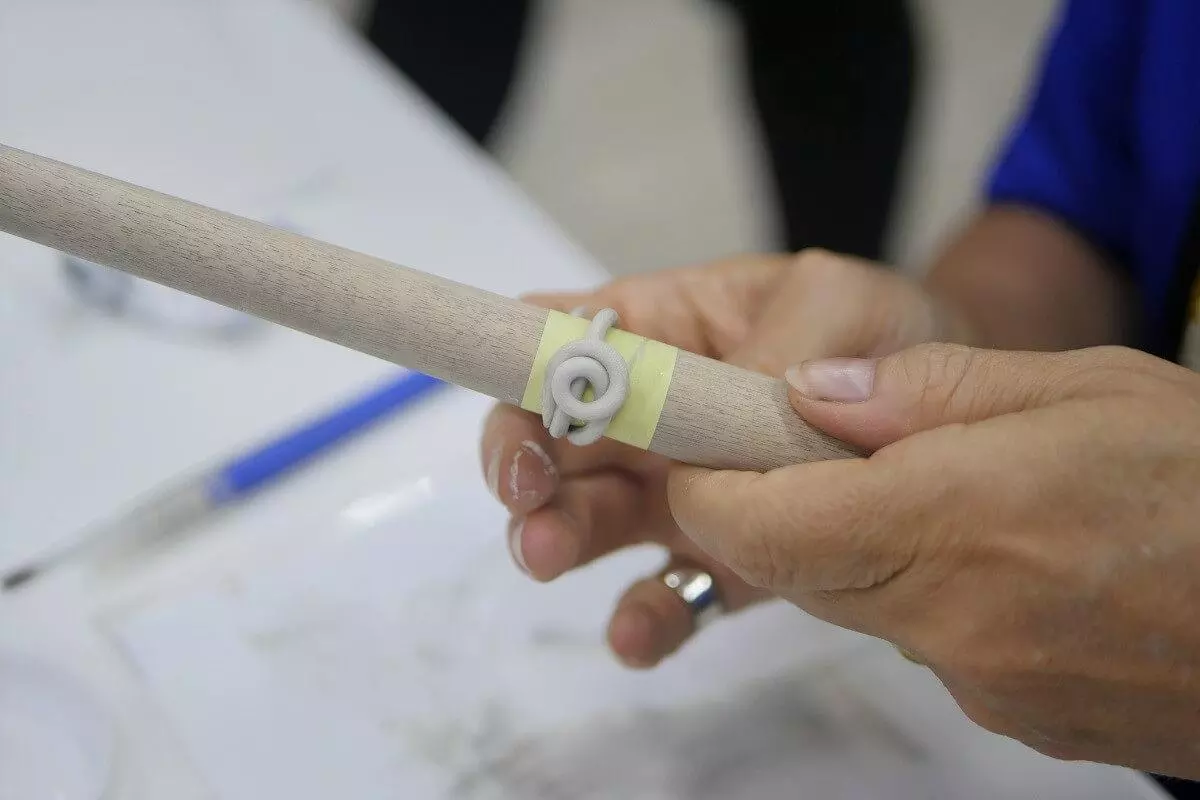 This technology enables you to sculpt unique forms in metal faster, and with more ease than using traditional techniques. Once fired – a metal clay piece becomes pure metal which, depending on your choice of powder alloy, could be pure silver, copper, brass or even 22K gold!
New Metals techniques are also the ones that benefit most from transferable skills from other areas. Know how to carve? How to bake or decorate cakes? How to create Henna art or even origami? All of these skills can be quickly applied to create incredible jewellery pieces! New metals artists enjoy shallow, quick learning curve and can start making wearable, quality metal pieces in just hours!
The difference: Metalsmithing allows control of materials while New Metals emphasises quick creation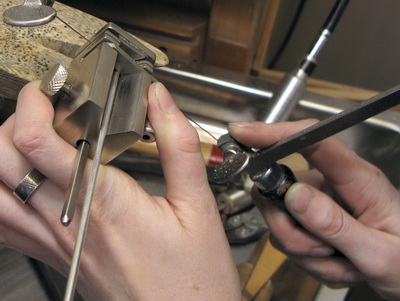 A large amount training in Traditional Metalsmithing involves practicing many techniques of manipulating the various materials including silver, bronze, copper, brass and other metal alloys.
A traditional metalsmith is confident in working with metals by piercing, drilling, forging, fusing, applying textures and rolling sheet to custom thicknesses with the various tools and specialized machinery in class. If you like tools – this is the place to be to enjoy learning how to get the best results for your creative ideas.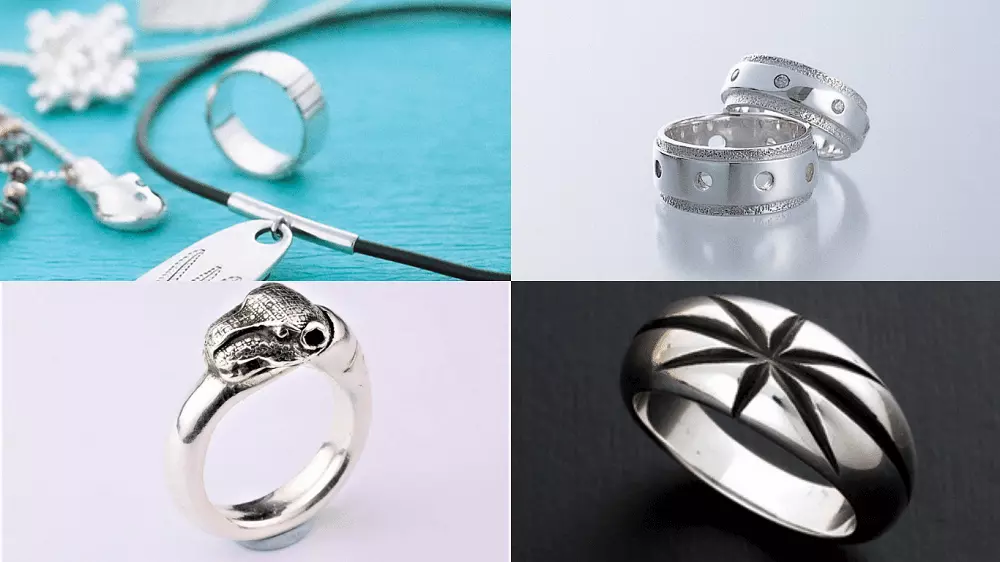 Meanwhile, mastery in New Metals Technology requires extensive use of metal clay types (clay, paste, syringe, paper, etc) and related technologies which are very beginner-friendly and flexible. Once the artist becomes familiar with transforming the clays into solid precious metal creations, intricate patterns and unique designs are only limited by your creativity and desire to experiment. With new metal artists, the emphasis is less on the tools and more on the various techniques and methods to produce aesthetic combinations, shapes and textures.
What tools does a silversmith artist need?
To start practicing metal arts and producing valuable jewellery on your own, you need to invest at the minimum the raw materials (gems, metal clay, metal sheets and wires...) which cost from a few hundreds to thousands of dollars depending on how rare or precious the materials are. Investment in tools depends a lot on what techniques you use to produce your jewellery.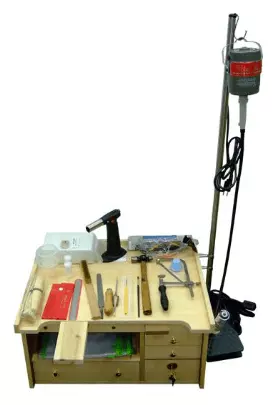 Metalsmithing requires many tools and materials, even for beginner Above and beyond the precious metals you are working on, you will also need things like a jeweller's bench , sheet gauge, divider, high-speed rotary flex-shaft and more...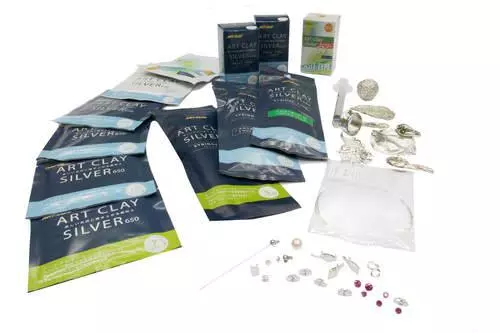 New Metal Technolgies on the other hand require less specialised equipment. Many of the tools can be found from your kitchen like gas stoves, pliers, scissors or easily obtained like sticky notesor sandpaper. Furthermore, metal clay purchased from reliable suppliers are non-toxic and safe, making truly an accessible and home-friendly craft to learn.
Where to learn Silversmithing in Singapore?
For aspiring entrepreneurs and freelance artists, there seems to be not many learning options in the small island city. Given the highly hands-on nature of jewellery-making, it is important for you to find reputable instructors and institutions to learn the industry's best practices. This will not only save you time in learning and crafting a profitable path but also maximise the profit made from your effort and purchased raw materials. Hence, even though there are some options to learn silversmithing purely online , it is not recommended.
With over 11 years of training over 4,000 graduates from Singapore and overseas, the Jewellery Design & Management International School (JDMIS) is one of the most reputable jewellery training institutions in Singapore and Asia. The school offers 30-hour professional certificate programmes in both Metalsmithing and New Metal Technologies, with flexible schedules and a modular learning system than leads to to Diploma, Advanced Diploma and even UK University Degree qualifications.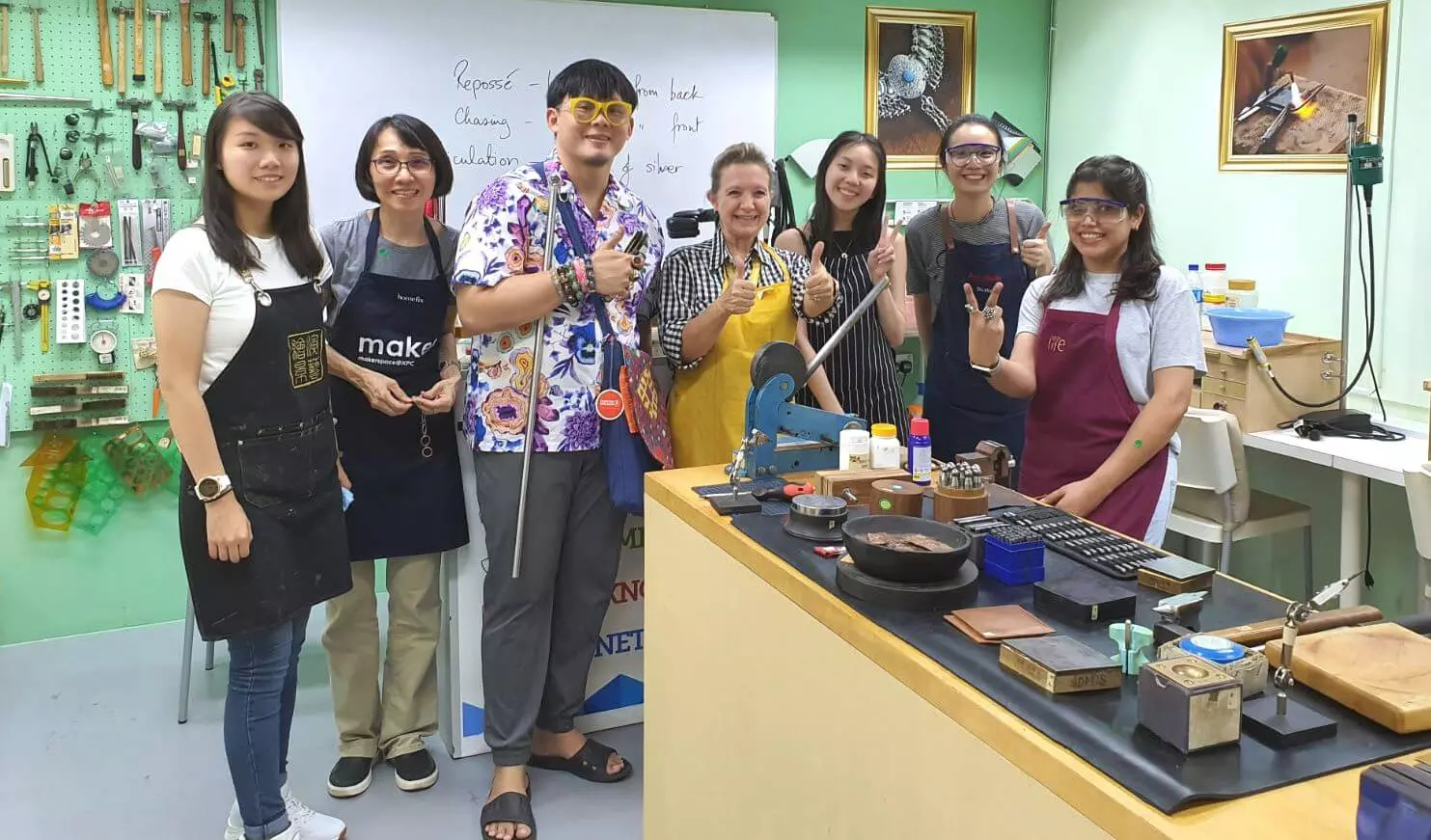 What's more? Each course includes all necessary tools and materials such as gems and precious metals (which participants keep and take home after class.) Course fees for the 30-hour Certificate range from $1,800 to $2,850 which is now eligible for SkillsFuture Baseline funding (amounting to $435) for younger Singaporeans and Permanent Residents. Citizens over 40 can additionally avail of the SkillsFuture Mid-career enhanced training subsidies (providing total support of $1,450.) Finally, the course tuition fees can be further offset using SkillsFuture credits!
For more information, call +65 6221 5253 or visit one of the course pages below to learn more:
Metalsmithing Foundation Certificate: Click Here
New Metal Technologies 1 Certificate:Click Here
---
Tanja M. Sadow G.J.G.
Dean and founder of the Jewellery Design and Management International School