Fine Jewellery Designer & JDMIS Alumnus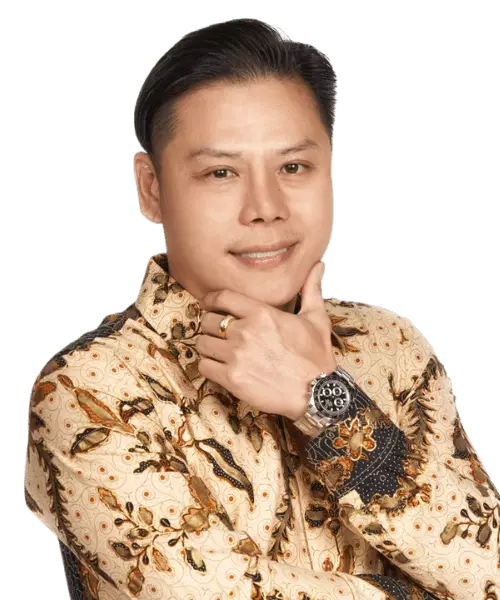 Preserving His Peranakan Heritage Through Jewellery Design
Jewellery has always been of great significance in Peranakan culture, giving Flin Lee great motivation to keep the art and tradition of his rich and unique heritage alive through his jewellery designs.
Flin's love for gemstones was sparked in his childhood, and his gem collecting hobby evolved into trading as he sought out bigger and higher quality gemstones. Even though Flin had graduated in mechanical design engineering and had a career in the educational sector, he never forgot his childhood passion and eventually decided to re-join the jewellery industry. Now with his brand, Le Craftsmen, a design boutique dedicated to bespoke fine jewellery, Flin is well on his way to fulfilling his jewellery dream of becoming a top designer for contemporary Peranakan-style jewellery in the region.
We had the opportunity to chat with Flin about his jewellery journey and plans for the future: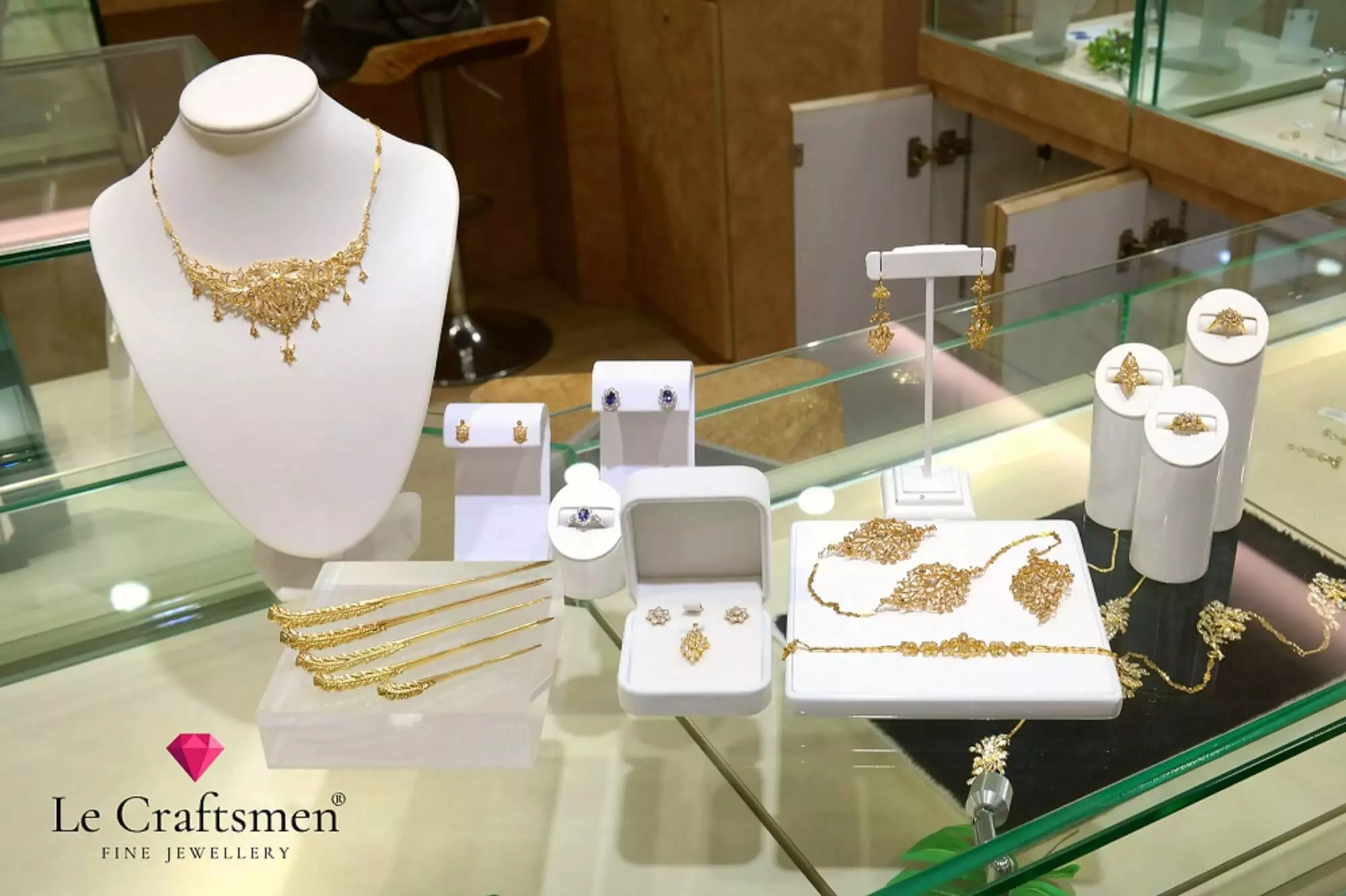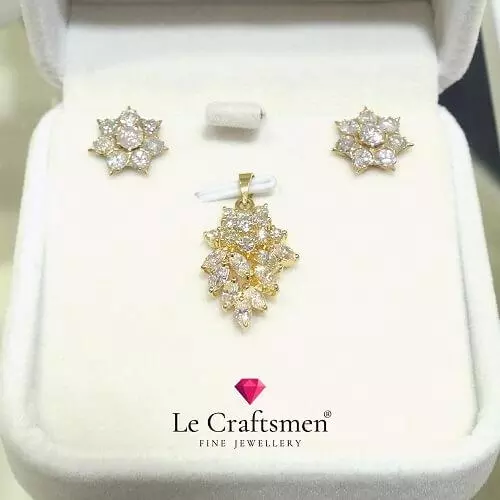 Q: Can you tell us more about the inspiration behind your jewellery brand?
Le Craftsmen is a design boutique dedicated to creating bespoke jewellery with specially curated gemstones. Using both traditional techniques and modern technology, every piece of jewellery is designed and set with the finest gemstones and quality precious metals.
My favourite is the Straits collection which features contemporary Peranakan jewellery because it is where culture, tradition, and heritage are fused with modern art.
Traditional Peranakan jewellery is usually handmade, and a lot of attention is paid to the little details. Most of the jewellery is made with intan and fine gold.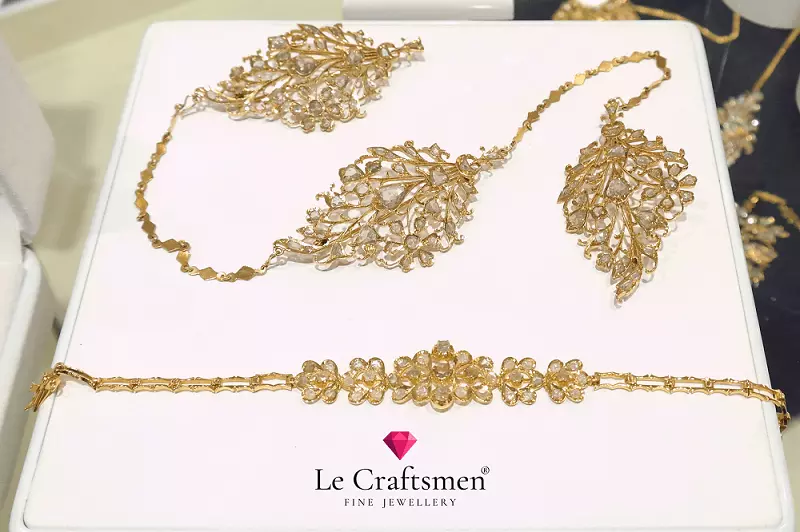 For example, this is a kerosang where we feature floral patterns, and on it you can see the intricate details and fine works that were handcrafted.
We want to get more people to appreciate the beauty of the dying art of traditional Peranakan jewellery, and as a Peranakan, it is through jewellery design that I do my part to keep this culture alive and promote it to more people around the world.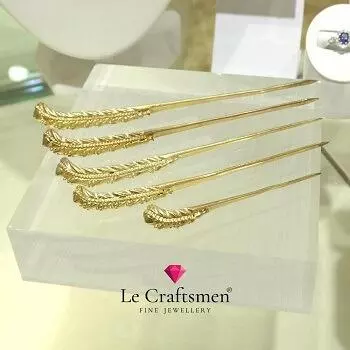 Q: What is your most memorable moment in jewellery?
I will always remember my first Peranakan jewellery piece which I sold. It was amazing how it started from just a concept on paper, which was converted into a CAD design, and then finally transformed into an actual piece of jewellery that was much appreciated by my customer.
Q: What difficulties have you encountered at the start as a jewellery professional?
As an emerging jewellery professional, I definitely faced some difficulties when I first started out in the industry. One of them was lack of knowledge. As the jewellery industry is very diverse, there were some areas that I was not familiar with. Because of that, I started to expand my knowledge by attending courses, reading relevant books, and doing my own research online.
I was also looking online for a jewellery school and that was when I chanced upon JDMIS, which came up as one of the most established and reputable jewellery schools in Singapore. I started off with their introductory webinar on gemstones , and have since graduated with a Diploma in Fine Jewellery Design which equipped me with the necessary jewellery skills and knowledge.
As with most courses out there, there is a significant financial barrier to acquiring the professional training needed to be successful. However, since all JDMIS Professional Certificate courses became eligible for SkillsFuture funding, jewellery education has been made a lot more accessible.
The SkillsFuture grants helped to reduce the cost of my training, and my successful application of Enterprise Singapore (ESG)'s SkillsFuture Study Award further covered the non-funded portion of my course fees. The support from ESG and SkillsFuture allowed me to focus on learning new skills and applying them immediately in my business.
"Cast aside all your fears, be confident, and just follow your dream – focus and work hard on your passion for jewellery, and let nature take its course." - Flin Lee
Q: How has your learning experience at JDMIS helped you with your jewellery business?
I also gained exposure to new, useful tools of the trade. For example, in the Digital Design Course, I learnt how to use a new CAD software, MatrixGold, which proved to be a lot more dynamic and relevant to my jewellery requirements compared to the software I was using previously.
One of the most interesting classes I attended at JDMIS was 3D sketching in the Jewellery Illustration course (JD300), where we learnt how to add colours into our drafts of gemstones and jewellery pieces. In the class, I learnt a new method from Tanja that is different from how I was illustrating my designs before, and I was pleased that the new method allowed me to impart more 'life' into my jewellery drawings.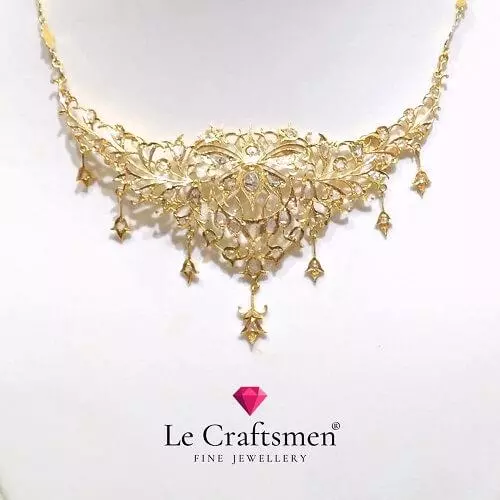 Q: What are your plans and ambition for your jewellery line?
I want to become one of the top recognised designers for contemporary Peranakan-style jewellery in the region. We are in the midst of launching our private showroom and retail store in Singapore next year, and we also have plans to expand the business in ten countries regionally in the next 5 years.
As a business owner, we are always tied down with day-to-day administration and management of the business, so it is always a challenge to find the time to sit down and sketch new designs. However, I hope to have at least two collection launches per year, starting next year.
It is also my aspiration to work with the big boys one day – big brands like Bulgari and Van Cleef & Arpels – on collaborations to feature contemporary Peranakan designs and jewellery.
Q: Do you have any messages to future jewellery students?
As someone new to the industry, there is always a worry that customers will not like your designs, or whether you've made the right choice joining the jewellery industry. But my advice is to cast aside all your fears, be confident, and just follow your dream – focus and work hard on your passion for jewellery, and let nature take its course.